Discover the power of algorithms, the key to better digital visibility on social networks
In 2022, 4.7 billion people were using social networks, representing 59% of the population. Promoting your company on social networks has become essential in today's society.
But who decides on the visibility of your publications on the various social networks? Today we introduce you to the power of algorithms and how they work.
An algorithm is a set of rules specific to each social network, used to classify and organize the content present on it.
It analyzes users' interactions and time spent on a given piece of content in order to tailor their news feed to their tastes.
Algorithms play a major role in your visibility on social networks. It's important to know their criteria and specific features, so you can make the most of them.
What social networking algorithms have in common
The basis of the algorithms is often the same, regardless of the social network.
The most common feature is the importance of reactions.
What we call reactions on social networks are all the actions your content generates, whether likes, comments or shares.
In fact, the algorithms ofInstagram, Twitter, TikTok, Facebook, LinkedInk and YouTube give more visibility to your content if it creates reactions.
This feature is present in all social networking algorithms.
Find out what's trending on the social network you're communicating on, and what 's happening in the city or country you want to reach. Algorithms keep pace with trends, and these are a real visibility boost for your content.
TikTok is the social network that gives most visibility to content that follows trends. Instagram gives more notoriety to news-related content.
So to increase the visibility of your content, stay informed!
Paradoxically, platforms like LinkedInk, Facebook and Twitter that offer media-free content publishing have algorithms that favor content with media. Media symbolizing the addition of a photo, video or PDF to your publications.
This makes your post more attractive and gives it greater visibility.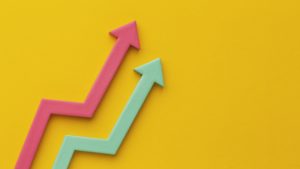 Features that make all the difference on your News Feed
Now you know that algorithms have common criteria to follow so that your content doesn't fall into the digital wilderness. Knowing the particularities of the algorithms of the different social networks will enable you to better adapt your content to the platform on which you're distributing it.
Knowledge of the TikTok algorithm is essential, as this application bases its main news feed on personalized recommendations for its users.
To get good visibility on TikTok, you'll want to use short video formats. This social network's algorithm is mainly based on video replay. With a short, dynamic video, you're more likely to get users to revisit your video.
LinkedInk and Youtube encourage regularity and commitment. To be seen on these networks, you need to be consistent in publishing content. Also remember to ask questions in your publications to elicit responses via comments or likes to create engagement.
The most important thing on Facebook is interaction and feedback. That's why it's a good idea to publish your content in groups, as they generate a lot of interaction and offer greater visibility.
In addition to an algorithm based on likes, retweets and the integration of media into your content, Twitter offers a paid subscription called Twitter Blue.
Twitter Blue offers, for example, the ability to edit these tweets, publish longer tweets, or get customized icons. But above all, it allows you to showcase your content even more prominently.
This type of subscription is unique to Twitter. But you can also boost your content by making good use of hashtags and generating reactions among your web users.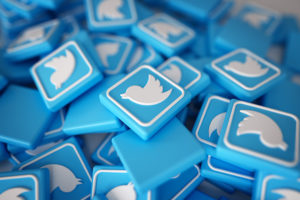 The most complex algorithm is surely that of Instagram… but no worries here are the main criteria to remember to be visible on Instagram :
– Communicate with your followers! Instagram highlights the posts of users with whom you have the most interaction. So the more you exchange with your subscribers, the more you appear in their news feed.
– Use hashtags! Notoriety on Instagram is exposed on various pages such as " hashtags pages " in which you appear if you mention hashtags under your publications.
– Be precise with your content! The more precise and targeted your publication, the more likely it is to reach your audience.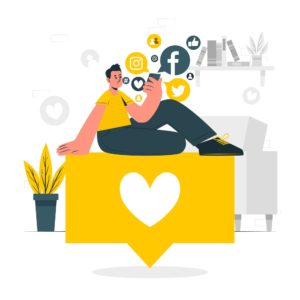 Algorithm restrictions
Conversely, the algorithms are also capable of deleting a publication if it does not comply with the application's terms of use.
All content deemed inappropriate is removed from the platforms, and no social network bends the rules. Always ensure that your content complies with the rules of the platform on which you publish.
You now have the keys to creating content that will adapt perfectly to the algorithms of your various social networks. Algorithms are unique to each platform and evolve with user behavior and new trends.
To ensure you receive quality content that complies with the rules, entrust your digital communications to Swiss Lemon!