Your website, your company's digital business card
Many companies have embarked on the digital shift which is essential for good visibility of their products / services. The Covid-19 health crisis accelerated this change, but it had been underway for several years.
Today, being present and communicating on the internet is essential for all companies.
Your website will allow you to make yourself known by reaching a targeted audience all year round and without interruption. It is the window of your business and your business card on the web .
Among other things, your site allows you:
To present your activity, your services.
To promote your products / services
To create a bond with your customers
To sell and therefore develop your turnover
To place yourself in a market where your competitors are not yet present
Increase your notoriety
To give your customers all the information they could need, online, easily.
Your website must meet your needs and the goals you set for yourself.
But be careful: it is extremely complicated to communicate effectively on the Internet without a communication strategy and without any skills in the field.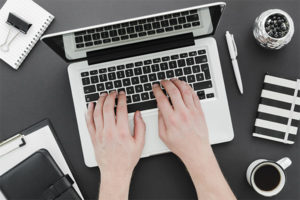 The image of your company
The biggest advantage ofhaving a website is of course the professional image that it will send on the internet.
The web is a huge market in which there is necessarily a small place for your company.
The key is to get noticed, for your customers to find you and for you to be ranked ahead of your competitors in search engines. For all these reasons, creating a website requires technical knowledge.
The appearance of your website will have a big impact. The first impression plays an important role, especially in the context of the few seconds your site has to convince a visitor to stop and start exploring your pages.
To arouse interest ! when a potential customer arrives on your site, he will quickly evaluate its content to know if it stays or if it leaves your site. Will you have succeeded in arousing his interest enough for him to continue his visit and take action? Contact you, buy … this is the role of a website for your business .
When the website inspires confidence
According to a recent study, 56% of Internet users would not trust a company without a website.
In our time, your presence on the web will enhance the image of your company.
The presence on the web does not only go through your website, you could also decide to create an account on social networks. The goal will not be the same, and although it is easier and less expensive to go through social networks, the benefits will be less.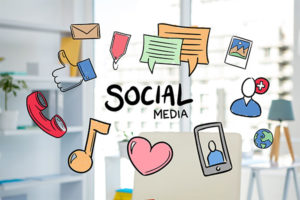 A website allows you to be in control of your digital communication . Unlike social networks, the site belongs to you and you are not dependent on the constraints of these social platforms. For example, you can fully customize the visual of your company, work on the user experience , on the various functionalities that can be implemented on a site, etc. Integrate a plan with Google Map so that your customers can find you easily, put your schedules, your customers' opinions …
Increase your visibility through your website
Providing answers to Internet users, this is the job of your business site .
When you decide not to have a site dedicated to your business, you run the risk of not existing with the majority of your customers.
For companies, increasing their visibility on the internet is an essential lever for their survival. More and more, get traffic to your website is becoming the number one priority for entrepreneurs seeking growth and development. Very few companies today can deprive themselves of visibility on the internet to counter the competition.
New users cannot be attracted to a business website if it is not visible online. On this point again, technical aspects are to be put in place so that your site gives you full satisfaction. Natural referencing, SSL certificate… all these terms, if they are still unknown to you, are part of the work of visibility of your website and are essential.
Swiss Lemon, your digital communication agency in Geneva, knows how to surround itself with experts in the fields of website creation and redesign, graphic designers, photographers and internet security experts.
We provide answers to all aspects of your communication on the Web.
Don't underestimate the benefits of a quality website for your business. Boost your growth, stand out from your competition. And because every business is different, Swiss Lemon adapts and creates unique digital communication strategies that meet the needs of each of our clients.