The French payment solution PayPlug and the PrestaShop e-commerce platform join forces to unveil the 10 major trends in the e-commerce sector in 2021 .
The current crisis of Covid-19 blew up the online business and forced many traders to take a digital shift to cope with this health context.
2020 figures on online sales have exceeded all expectations, so what are the important points to remember to start this new year 2021?
Swiss Lemon take stock of the 10 trends for e-commerce this year.
Customer experience is the priority in 2021
Customer experience will count more than ever this year for online sales . Indeed, consumers are more and more self-confident and demanding: "consume less but better!" ".
They expect the site on which they shop for fluidity in user experience and throughout their buying journey, as well as rapid assistance when needed.
Now is the time loyalty of the clientele . With the acceleration in the development of online tools, companies have had to adapt to implement quick, simple orders and quality after-sales service.
Consumers want to see the products they buy online , its specificities and compare their prices before putting them in the basket.
Humanize your customer relationship
Integrate new technologies into a e-commerce site is of course essential for the customer journey to be as satisfying as possible. But it is essential to offer personalized and unique services so that the consumer feels comfortable with this new buying trend.
Buyers can now return to stores, so online merchants must fight to continue providing Internet users with all the services they might need without having to go to the store.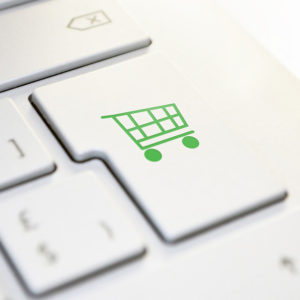 E-commerce in 2021
here are the 10 trends to implement in e-commerce for this year in order to maximize your chances of continuing your activity without a drop in attendance.
Micro-interactions : these are "the small moments during which the user and the interface interact". They enrich the user experience and develop emotion and engagement.
Keep clients : with containment, e-commerce sites have gained new customers. In 2021, the challenge will therefore be to find loyalty solutions to keep this new clientele with targeted actions.
Personalized delivery : The delivery service is a very important criterion for many online shoppers. Vary the type of delivery, shipping methods, etc.
Prioritize the local : Internet users have changed their consumption patterns and are increasingly relying on the local: local commerce. Local marketplaces are experiencing strong growth.
The craze for the occasion : Second-hand products are on the rise. With a view to consuming more responsibly, many of them want to buy second-hand products. This market will continue to develop and take up space. Many large brands have already taken the plunge: "la Redoute", "Petit Bateau" or even "Ikéa".
Omnichannel : merchants will have to continue to be present on digital channels and in their stores when they exist. 85% of buyers want to see the development of the "Click and Collect" service in their favorite stores.
Search by image : a trend in new shopping habits for online commerce is to perform an image search on search engines.
Payment in installments : new standard, payment in several installments is highly appreciated by consumers.
Storytelling : a great asset for small traders, highlighting know-how, values or their origins foster consumers' attachment to a brand. With the health crisis, support for small traders has been strong and buyers are paying attention to their stories.
Basic purchases : their online marketing exploded in 2020.
In 2020, traders had to react to an unprecedented situation to continue to ensure their survival.
In 2021, they will have to regain control in order to further improve their services and thus be in line with the needs of their customers: online shopping website , free and faster delivery service, deferred and contactless payment, Click and Collect …
There are many avenues, but all of them suggest that the user experience optimization will be one of the main keys to success.
Contact Swiss lemon for a free audit of your e-commerce site , our team will give you the best advice to develop your business with digital communication adapted to your business.