Fighting spam even more effectively
Already in 2012, Google launched the update of its SEO algorithm "Penguin".
This had been deployed with the aim of sanctioning sites with fraudulent SEO practices , in particular those which did not respect Google's recommendations in terms of netlinking .
The surge of spam in 2012 and sites that artificially inflated their popularity had become Google 's priority to tidy up the ranking of websites.
Today, netlinling is still a powerful factor in the SEO of your website . Google wants to tackle low-quality SEO practices again, with the Link Spam Update .
It was tested for 15 days from July 26, 2021, and is now widely deployed.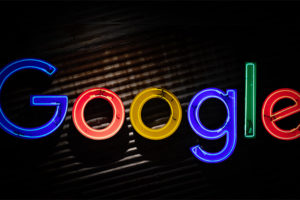 The new update: Link Spam Update
In a tweet published on November 3, 2021 , Google therefore announced the deployment of the new update of its algorithm: Link Spam Update also called "November 2021 spam update" .
Link Spam Update keeps the way in which the algorithms classify pages in the SERP (list of search results) up to date.
The implementation of this update had started to be deployed in June and July 2021 in 2 parts. But this time, spam is clearly targeted.
It is difficult to say more about the changes that will occur on the ranking of sites, Google still remains very secret about its algorithms . It will take 1 week for its unfolding to be effective throughout the country.
Prepare for this update
The entire SEO community is preparing to see the ranking of its websites evolve in the SERPs. It is not impossible that this update could also have an impact on the organic traffic of the sites .
Several avenues are to be explored to avoid losing positions:
Monitoring of automatically generated content
Cloaking technique : Cloaking is a technique used by SEO referrers which consists in adapting the behavior of a site according to the visitor who comes to seek information on the server
Over-optimization of pages with irrelevant keywords
Google has announced that it will no longer hesitate to cancel links deemed to be fraudulent. These links will therefore no longer be taken into account by the algorithm.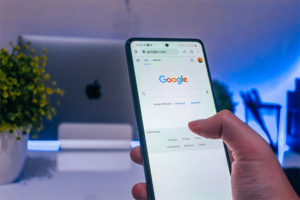 Adapt your SEO behavior
Google is not at its first attempt on updates that challenge the basics of SEO . As with every variation of algorithms , it is best to wait, monitor and adapt your behavior in the face of changes that will soon take place.
Do you want to know more about natural referencing?
The Swiss lemon agency accompanies you and advises you to obtain the best visibility on the internet .
Do not wait any longer to rank ahead of your competitors and boost your turnover.
Swiss Lemon , your digital communication agency in Geneva aux Eaux Vives.