LinkedIn, social network for professionals
Discovering profiles, sharing professional information, recruiting or submitting your CV… LinkedIn allows you to connect with trusted contacts and gradually expand your circle of knowledge in the desired fields of activity .
Develop your network to broaden your professional opportunities : here is the goal of this social network which has around 380 million monthly active users.
How does LinkedIn work?
After you have created your profile with as much information as possible regarding your work experiences and skills , you should start expanding your network by gaining contacts.
This step is relatively simple thanks to LinkedIn 's algorithms which will make contact proposals to you in accordance with the information provided in your profile. There are degrees of connection with other members.
1st degree : these are the profiles with which you are in direct contact, 2nd degree : the contacts of your contacts with whom you are not yet connected, etc.
When you connect to a member , you can send them a standard invitation or decide to customize this request with a message.
LinkedIn works, like Facebook, with groups that you can then join to share common topics with other members.
Whether it's to get or give advice, to share experiences or to find a job … you're bound to find what you're looking for among the 1.3 million groups present on this network.
The rest of the social network revolves, like most networks, around posts that you can create, comment on, like or even share.
Linkedin to find a job
LinkedIn's notoriety has been built on recruiting through its platform. It is for this reason that it was designed.
Whether looking for a job or submitting an offer , the tools offered by LinkedIn have all been studied and developed to make your life easier.
On the job search side : we offer you a targeted and specific configuration in order to receive job offers corresponding to your criteria . The platform even goes so far as to offer you offers that are linked to the information you have filled in your profile. Save interesting offers to apply later, get in touch with members of the targeted company or apply directly online in a fast, secure and simplified way… Here are some options that you can use via LinkedIn .
On the employers ' side: a paid option, posting a job offer gives you significant visibility, both on the LinkedIn news feed and on your company profile .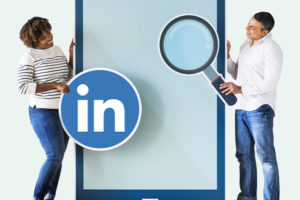 Advertising on LinkedIn
"Connecting your brand with the largest audience of professionals in the world. is LinkedIn 's slogan for advertising on its network.
In 5 steps , start spreading your image on this social network.
It is with a " campaign manager " account that you will start creating your campaigns to achieve your advertising objectives.
To summarize them, here's how to create a LinkedIn ad:
Choose your objective : you will have to define what the goal of the campaign is. Notoriety, consideration or conversions.
Select targeting criteria : choosing the audience is an important step, carefully define the different elements.
Ad format selection : Sponsored Content appears directly in the newsfeed of the LinkedIn professionals you want to target and comes in three different formats: Single Image Ads, Video Ads and Carousel Ads.
Define the budget and the distribution schedule : you will have the choice between CPS, CPC or CPM
Measure results and optimize : Access statistics and continue to optimize your campaign. As with all online advertising platforms, optimization during the campaign is important because it allows you to refine in order to obtain better visibility.
LinkedIn around the world
With its 380 million monthly active users , LinkedIn now has in 2022: 810 million members in all, spread over 200 countries including:
In Europe: 211 million
In North America: 204 million
In Latin America: 124 million
In the Middle East and Africa: 43 million
In Asia-Pacific: 224 million.
It is positioned in 15th place of the most popular social networks in front of Twitter .
43% of the members are women and therefore 57% are men.
The age group that uses LinkedIn the most is that of 25-34 years old with almost 60% of registered members.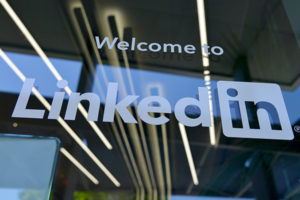 The figures announced are up to the reputation of the platform:
LinkedIn is 2 million daily publications
49 million people use LinkedIn every week to look for work
77 applications sent every second, 210 million per month
38,000 skills listed,
6,000 people hired every day on LinkedIn
More than 20 million open job offers on LinkedIn Jobs
1 million hours of training content watched weekly in Q2 2021.
LinkedIn is currently available in 24 languages : Arabic, English, Simplified Chinese, Traditional Chinese, Czech, Danish, Dutch, French, German, Indonesian, Italian, Japanese, Korean, Malay, Norwegian, Polish, Portuguese, Romanian, Russian, Spanish, Swedish, Tagalog, Thai and Turkish .
57% of LinkedIn users access the platform from their mobile devices.