What is Growth Hacking?
This term is familiar to you and yet you do not know exactly what it is for? Swiss Lemon explains, simply, what this young marketing technique is.
As the English term suggests, the Growth Hacking consists in developing and deploying techniques in order to increase the growth of an organization .
It is a discipline which combines marketing , programming and automating . The term Growth Hacking can be translated in French by " growth hacking ". Its simple definition would be: Set of marketing techniques allowing to accelerate quickly and significantly business growth .
For example, having more followers on social networks , is a principle that is essential in influencer marketing. Some use Growth Hacking to increase the size of their community.
What are the objectives of Growth Hacking?
A fascinating subject for a few years now, it is above all a state of mind: a set of techniques, tools and above all know-how.
The objective of Growth Hacking is to ensure the rapid growth of a service or a product. The different stages are in general:
Establish a strategy : define a goal (more traffic, more sales, more customers.)
To use the digital marketing tools already well known
To find techniques for increase growth
To make user experience a priority to have the least possible loss.
The principle of Growth Hacking remains vague because everyone has their own technique, innovative ideas work and then become obsolete, you have to be attentive and creative. Test different channels, different methods. Find the one that will best suit the service or product that you want to promote and start over.
Loyalty card, proposition of similar products in a basket, tracking … Growth Hacking is all of these techniques that will be implemented and tested to hit the mark.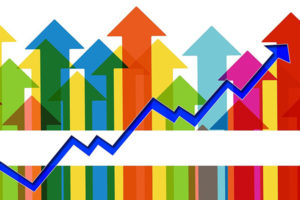 The Growth Hacking tunnel
When working with the Growth Hacking , we often work on a model AARRR tunnel . It was Dave McClure, entrepreneur and business angel, who first proposed this matrix.
The AARRR tunnel is designed to enable businesses to convert and retain leads through a scalable customer journey.
AARRR is an acronym which means: AT acquisition – AT activation – R attention – R reference – R evenu.
Let's take a closer look at each of these points to understand a little better how the Growth Hacking .
Acquisition: 1st step of Growth Hacking
More your acquisition (customer) will be qualitative, the more your tunnel will allow conversions . It is useless to convert customers who are not interested in your services because they will not buy.
Bad lead = few customers.
Acquisition is therefore the stage of Growth Hacking which requires work from prospecting potential qualified customers. It's a audience acquisition strategy .
Example : Share quality content on social networks to drive traffic to your site.
Activation: 2nd step of Growth Hacking
A user who has activated is a Internet user . This is all the challenge of marketing :the user experience . This is the stage during which your prospect will discover your services / products and where he will see an interest for him. Transform an Internet user into a user .
Example : The Internet user has arrived on your home page (step 1) and has created a customer account.
Retention: 3rd step of Growth Hacking
User retention , it is to bring it back as often as possible. The techniques used during this step are numerous. The objective is clear: user is active and come back to your site regularly because it likes your services / products. This step is essential.
Example : Relaunch your users with regular updates, news or coupons.
The reference: 4th step of Growth Hacking
Create virality ! it is the goal of this step that goes stimulate organic growth . Your active users talk about you and invite their friends to discover you. It will be necessary to be inventive at this stage to imagine different techniques of actions to be implemented.
Example : The organization of contests or sponsorship offers are currently the most used.
Income: the final step in Growth Hacking
Very simply: convert your users into customers and therefore in turnover. This is the final stage of monetization where your lead from Stage 1 becomes your client .
Conclusion : the AARRR tunnel explains very simply what is, in general terms, the job of the Growth Hacker. We notice that the first 4 stages of this tunnel do not bring in any money. They aim exclusively growth in the number of users and their loyalty .
Growth, to be relevant, will need to be qualified and sustainable . It is only with these 2 qualities that the company's activity will be sustainable.
Examples of Growth Hacking
here is an example Growth Hacking action linked to the "Retention" phase with the well-known social network Twitter.
Twitter noticed that many users registered on the social network but no longer used their account after a few days or weeks. Twitter realized (we can see here the importance of Analytics) that the majority of inactive accounts belong to users who had a number of followers less than 20. To improve the retention of its users, the Twitter teams had a very good idea: to offer a list of people to follow when registering. It was a success and the proportion of inactive users fell sharply.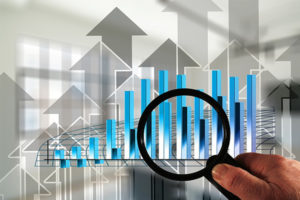 Conclusion on Growth Hacking
Growth Hacking intervenes at all levels of the AARRR tunnel . The optimizations that will be proposed will involve all stages of a user's experience.
Growth Hacking , to be effective, must therefore have control over the entire activity of a company and influence marketing strategy .
Between well-known classical methods and revolutionary techniques still unknown, the field of intervention of a Growth Hacker is gigantic.