Social media figures in 2021
In 2021, social networks saw an increase in the number of users: + 400 million additional members.
This figure therefore reaches 4.55 billion regular users of social platforms , all combined.
Only 4 years after its launch, the social network Tik Tok has confirmed that it has exceeded one billion active users. The pandemic with the confinements has boosted registrations on this platform, which is very popular with young audiences.
Facebook remains at the top of the ranking with 2.895 billion users.
Then we find Youtube , Whatsapp and Instagram .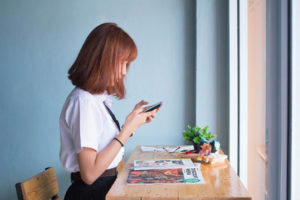 Mobile navigation in 2021
More than 55% of internet traffic now comes from mobile devices , an increase of 11% compared to 2020.
We are 5.27 billion mobile users or 66.9% of the world population to browse on our phones.
With no less than 35 billion applications downloaded during the second quarter of 2021, there is a 19% increase in spending on them, or $ 33 billion.
Time spent on the Internet
The average time that users spend on the Internet each day has decreased slightly over the past three months.
Data shows that average daily Internet use has fallen by almost a minute per day: about 30 seconds less online on computers and 30 seconds less online on mobile devices.
Internet users still spend almost 7 hours a day on the web , more than twice the time spent in front of television.
Despite the decline in overall time spent on the Internet , users report spending more time on social media .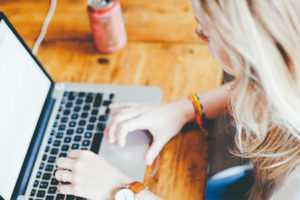 Websites in 2021
Chinese sites continue to grow in the global ranking of the most visited websites . Today there are 7 out of 10 sites that are said to be based in China among the most popular.
However, almost all Chinese website traffic appears to come from China itself.
This data clearly shows how China's online population is growing rapidly, but it also illustrates how Chinese Internet behavior differs from that of the rest of the world.
Google remains the number 1 most visited site in the world, followed by Youtube and Facebook .
At the top of the list, we always find Wikipedia, Yahoo or Amazon.
The most popular request in 2021: translation
Online translation tools are increasingly popular with Internet users around the world.
The data from Google Trends indicates that 3 of the top 20 global queries on Google between April and June 2021 are related to the conversion of content between languages , with the words "translate", "traductor" and "Google Translate" all now the top queries globally.
About 1 in 3 Internet users aged 16 to 64 use online translation tools every week.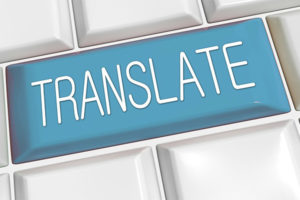 What should we remember from these figures?
Once again, this data shows a high growth in the use and adoption of digital worldwide, creating a lot of opportunities for marketers.
According to our source, for the months to come it will be necessary to prepare for the change. New privacy policies, the disappearance of third-party cookies and changes in online legislation all come together to create the ideal conditions for an advertising hustle.
It will also be necessary to find solutions to fight against the major computer attacks which have been on the rise in recent months. Cyber security will be an important point that should not be overlooked.