You've heard of them, you come across them every day on the internet… A domain name designates the identity of a company on the web.
It is thanks to him that Internet users arrive on your site.
Domain name: definition
The domain name is the address of the website of the company, brand or product.
By typing this address (URL) directly into a search bar, you come to the site that is attached to the domain name .
Combination of letters, numbers and sometimes dashes to make it more readable, this address, to be able to obtain it, must not already be used by another company.
How to choose your domain name?
The stage of choosing the domain name is a reflection that takes place at the same time as the choice of the name of your company.
It would not be wise to choose a business name without first checking that a similar domain name is available .
367 million domain names are already reserved worldwide. Impossible to have the same URL as another website… so how to check the availability of a domain name?
There are several ways to find out about the availability of an domain name . Web hosts can help you, by directly typing the URL you want in the search engine you will see if it is already assigned or by going to the Whois site.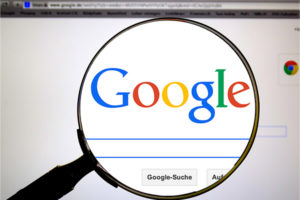 It will therefore be necessary to be attentive to the choice of its domain name , it will have to respect simple rules:
A unique name
Easy to remember
Containing the keywords of your activity
Easy to pronounce for sharing
The choice of extensions
Just as important as the choice of domain name, the choice of its extension must be taken into consideration.
The extension of the domain name is what comes at the end of the address: .com, .ch, .net, .org…
The best option remains .com , Internet users are used to this extension, it is reassuring and easy to remember.
Unfortunately, .com extensions are increasingly difficult to obtain.
Many sites have therefore turned to the country extension , allowing the site to be geolocated: .ch for Switzerland, .fr for France, .be for Belgium, etc.
Those two or three letters at the end of your web address are as important as anything before them. They increase your chances of being found online and they have a significant impact on how your audience perceives your brand.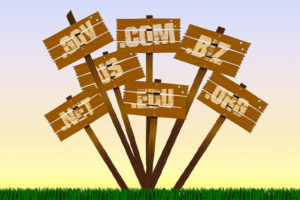 Reserve your domain name
As a general rule, you have to go through an online registrar to reserve your domain name .
Depending on the extension chosen, an annual subscription will have to be paid and renewed so as not to lose its domain name.
However, the majority of companies go directly through hosts to buy their domain name .
These very often offer " site hosting + domain name " packs with promotions and above all greater ease of management.
Among the best-known hosts are: Infomaniak , OVH, Hostinger, IONOS, etc.
Swiss Lemon helps you choose your domain name
Our digital communication agency accompanies you in all stages of your digital identity .
The choice of your domain name is an important step in your visibility on the web . Swiss Lemon guides you and helps you through the process of finding and reserving your domain name .