How to take advantage of summer to strengthen your online presence
Our digital communication strategies
Summer is a good time to review your digital communication strategy and strengthen your online presence.
With more free time and a potentially more receptive audience, it's crucial to leverage this season to achieve your digital goals.
Let's explore various digital communication strategies that will help you maximize your visibility and keep your audience engaged during the summer.
Create engaging summer content: During the summer, users are looking for fresh and relevant content. Take advantage of this opportunity by creating engaging content that captures your audience's attention. Think blog posts, infographics, videos, or even thematic contests. Use relevant summer keywords to improve your SEO and attract qualified traffic to your site.
Adapt your social media presence. These are powerful tools to boost your online presence during the summer. Adapt your social media strategy by incorporating summer elements into your posts. Use colorful visuals, share summer-related tips or ideas, and encourage interaction by asking questions of your audience.
Make the most of seasonal campaigns because summer is synonymous with holidays, special discounts and events… Take advantage of these opportunities to launch seasonal marketing campaigns. Offer special promotions, run contests or online events to engage your audience.
Be responsive in summer as user expectations may be different. Respond quickly to comments, messages or requests for information. Also offer interactive content, such as polls or quizzes…
Optimize your website for mobile: This is also a time when many people use their mobile devices more to browse online. Make sure your website is optimized for a smooth mobile experience. Check the loading speed, ease of navigation, and adaptability of your site to different devices. This will ensure a better user experience and encourage visitors to stay on your site longer.
Take advantage of the summer to strengthen your online presence using digital communication strategies adapted to this season.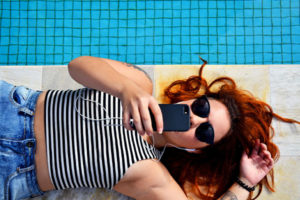 Digital communication trends to adopt this summer
The use of live video has become a major trend in digital communication. Take advantage of the summer to create live streaming sessions on social networks, where you can interact in real time with your audience.
Content with Stories on Instagram, Facebook or Snapchat has become extremely popular.
Stories offer a unique opportunity to share ephemeral and authentic content with your audience.
Use them to share moments from your workday, behind the scenes of your business, or exclusive promotional offers that will keep your audience engaged.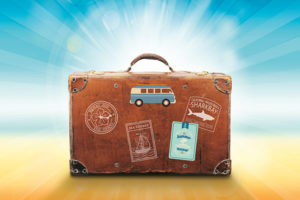 Consumers are increasingly looking for personalized experiences. Take advantage of the calm of the summer season to implement personalization strategies in your digital communication.
Personalize your emails, product recommendations, and promotional offers to improve your users' overall experience.
And if your customers are on vacation, don't panic, take advantage of these few weeks of respite to review your digital image.
Redesign of website, logo or update of your future communication strategy… Make a list of the media on which your company is visible and on the points you would like to improve.
Summer is a time for experimentation and creativity. Take the opportunity to explore new approaches to your communication on the Web. You can try different content formats, like summer videos, outdoor podcasts, or colorful visuals.
The importance of digital communication in summer
Digital communication plays a crucial role throughout the year, but its importance is just as present during the summer season.
Even during the summer you need to maintain the connection with your audience.
Summer is a time when many people are on vacation or have more flexible hours: the goal is to stay present in the minds of your potential customers.
In July & August, consumption habits change. People are spending more time outdoors, looking for summer experiences and looking for products or services adapted to this period, the sun and the heat…
By adapting your digital communication to meet these needs, you can attract the attention of your audience and capture new customers.
Finally, remember: exploit visibility opportunities when your competitors are away. Many companies reduce their activities or online presence during the holidays. This provides an opportunity for you to grab your audience's attention more effectively.