What exactly is Content Marketing?
Content Marketing designates all the practices of creation and distribution, by a company, informative content , useful or fun for its customers.
It is a long-term strategy and the content must have a high added value for customers or prospects.
Proof of its expertise, the Content Marketing objective is not only to provide useful information to its target, but also to generate a positive impact on the business of its company.
In order to enhance content creation , the company must follow a Content Marketing strategy and disseminate it in all media that will be relevant to the field of activity.
Content Marketing supports
Among the most widely used media for Content Marketing , we find :
Social networks
Social networks are unanimous with more than 90% of the companies present on this medium. L 'interactivity allows you to be as close as possible to your customers and the choice of platforms is vast… Facebook, LinkedIn or even Twitter… Communication strategy will have to take into account certain specific criteria for disseminate its content on the one that will be the most suitable.

An Internet site
Major asset in 2021 for a company, the creation of quality content on this medium improves the visibility of your brand. Fundamental principle in SEO – natural referencing – the content of your website must meet technical criteria to be relevant in the eyes of search engines and gain visibility .

E-mailing campaigns
Emailing , although subject to increasingly stiff competition, remains an ideal content for engage and retain your customers .
The conversion rate will be higher on this medium than on all the others. The objective will be different between a email marketing and a newsletter, but these 2 techniques of Content Marketing no longer have to prove themselves.

The blog
Nothing better than the blog to create quality content , related to your field of activity and to high added value for your customers. Add to all this the advantage of being able to place keywords to attract new visitors to your page and you gain even more visibility on the Internet. In conclusion : the blog is the technique of Content Marketing that companies have every interest in putting in place.

The video
Its rarity, due to the complexity of making this support, makes it a more impactful and more qualitative content . Interview, testimony, replay… It allows a better understanding of the message for the recipient and it is the easiest medium sharing .
Add a video on a landing page is also a good way to move up in Google search results.
Infographics
Infographics is the type of content to integrate into the Content Marketing strategy to bring freshness and originality . Particularly appreciated because it is quick and easy to understand, allowing important information to stand out and the essential message to be conveyed.
The print
The definition of Content Marketing strategy must take into account print media : business cards, flyers, signs, etc. The content will be adapted to reflect the image of the company.
Build your Content Marketing strategy
In order to find a relevant strategy and in accordance with the needs of the company, it is advisable to follow major steps in the definition of the Content Marketing strategy.
We find in priority: a clear description of its target , as well as a semantic study allowing to know the important keywords to add to its contents.
Regularly publish content by setting up an editorial calendar to have a better overall view of the flow is a point not to be overlooked. Of the regularity in its contents disseminated allow a greater loyalty of its target.
Creation step: create quality content and in accordance with SEO rules depending on the medium on which you want to publish. Then comes the phase of distribution of your content , created upstream, and finally that of the analysis.
Let's stop for a moment on this final step: analysis.
Each content represents a cost to the business. Analyzing performance allows refine the Content Marketing strategy and therefore improve its profitability.
Content Marketing trends in 2021
Have you ever heard of "personal branding"?
Personal branding is a practice whereby an individual promotes his own image and skills through the marketing and advertising techniques usually used to promote a brand. In this process, the individual aims to become a "recognized brand" himself.
Indeed, it is easier to attach to a person than to a virtual entity, it has been proven. People who are part of the company will be able to embody the brand by taking a position on social networks via their personal profile, for example.
More spontaneous and more qualitative content!
Better to do less, but better and DARE. Take a stand, risk not pleasing everyone, stand out. The Content Marketing trends in 2021 inspire businesses to capture the attention of their audience by being authentic.
The content should be strong and filled with empathy. For truly engage your audience , put customer data at the service of extensive personalization, because nothing replaces people.
Joy, hope, surprise… so many emotions which set your customers in motion and which allow their loyalty.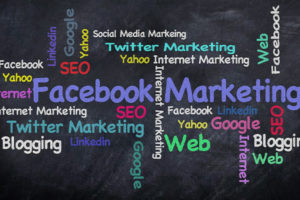 Content Marketing in 2021
You will understand, the definition of Content Marketing strategy for your company in 2021 allows you to offer added value for your customers, prospects and partners. She will be the strength of your content marketing and results over time.
Your communication budget is not expandable and you have to make choices?
Opt for devices Content Marketing allowing you to bet on modern means and consulted by your target.
Digital media are particularly used in the context of these new practices. In addition to being an effective lever, the possibilities are numerous.
Contact Swiss Lemon to talk about your Content Marketing strategy.