What is 5G?
The 5G network encompasses a set of technologies corresponding to the fifth generation of the standard for mobile telephony.
5G is currently the most advanced form of very high-speed Internet access . The principle of its operation is the same as that of previous generations. Each network generation has a lifespan of approximately 20 years. The launch of 4G began in 2013 for full installation by 2030. For its part, 5G has been under consideration since 2012. Its commercial launch began in 2019.
Increased speeds, reduced latency, improved user experience when on the move: 5G opens up new uses and business opportunities that were technically impossible until now, in all sectors of activity.
In addition to traditional Internet surfing, the objective is to be able to take control of objects remotely . Over the past ten years, the demand for data volume has increased 200 times.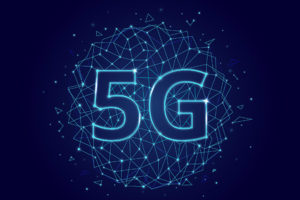 5G: 5th generation of mobile telephony
The new 5G network will process, store and distribute larger amounts of data. The 4G network is reaching its limits , demand is strong and extending the network to a new generation is essential. We have seen the evolution over many years of telephony standards.
In Switzerland , for the economy and society, having efficient telecommunications infrastructures is of great value:
In 1993, Switzerland introduced the 2G network , based on GSM, to its country. With a bit rate of 9.6 Kbit/s, data transmission is possible but slow. The 2G network will evolve with technologies such as GPRS, HSCSD and EDGE.
In 2003, Switzerland moved to the 3G network . Based on UMTS, it goes at a speed of 384Kbit/s to continue progressing towards a speed of the order of Mbit/s with HSDPA and HSUPA technologies.
It was in 2012 that the 4G network arrived on our territory. This one, based on LTE technology, and later LTE+, reaches 400Mbit/s and allows internet use as we know it today.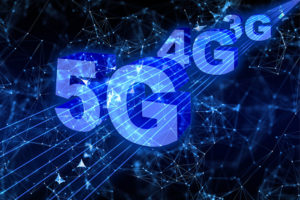 5G in Switzerland
Dense and efficient networks, with adaptive mobile phone antennas for 5G , combined with a targeted development of fiber optics, can move Switzerland towards a broadband society.
In 2019, the 5G network took its first steps in Switzerland. In comparison with 4G , this new generation of telephony allows:
– 100x higher data transfer rate
– Better data transmission capacity
– Faster loading, 30 to 50 x faster
– Better network management
– The possibility of connecting 100 x more devices, that is to say more than one million per km2.
Furthermore, the conditions are met to effectively protect the population against radiation from antennas . These are the conclusions of a report that the Federal Council approved at its meeting on April 13, 2022. 5G adaptive antennas no longer emit uniform signals around them but target connected devices.
Today, in Switzerland, 5G already equips 36% of the population. Concretely, this represents more than 3.1 million 5G devices and more than 7.8 million SIM cards allowing its use.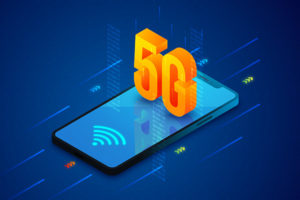 5G and ecology
The arrival of 5G is the perfect example of the difficult combination of digital and ecology . Digital is part of our daily lives . Today, it would represent about 10% of the world's energy power.
"With 2G, we could finally make phone calls in the street, with 3G, we were able to send MMS while 4G allowed us to have truly nomadic connected uses such as consulting websites, sending emails wherever 'we be…'

explains Maxime Efoui-Hess, project coordinator within the Shift Project.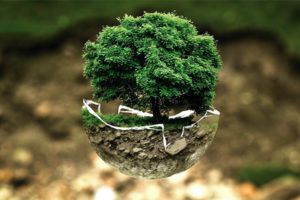 The arrival of 5G is a good example of the tensions and issues around technology. Indeed, a lot of erroneous information is circulating about 5G : does it have harmful effects on fauna and flora?
Even if some claim that mobile telephony harms flora and fauna, this is false. Numerous studies have looked into this question: according to current knowledge, there is no scientific proof that there is a danger for plants and animals if the limit values are respected. This observation is rather reassuring, especially since the limit values for mobile telephony in Switzerland will remain the same, even with the introduction of the new standard.
5G in itself therefore does not represent a major danger to nature . On the contrary: thanks to the use of adaptive antennas, a reduction in the average exposure can be expected, the adaptive antennas send the electromagnetic fields only to where the connected device is located.
Exposure around the antenna will on average be lower for people, animals and plants than with conventional antennas used so far. ( source )
According to chance5g.ch , 5G reduces our impact on the environment :
Compared to 3G or 4G , the new mobile technology requires about three times less electricity to transfer the same amount of data.
5G guarantees better, faster and more reliable transmission of environmental data and control information. This allows for greater energy efficiency (e.g. more efficient control of heating systems, air conditioning systems, etc.) and more resource- and environment-friendly agriculture (e.g. reduction of fertilizers and pesticides).
For the broadcasting of major events (eg sports or cultural events), kilometers of cable and large trucks can be dispensed with. The wear and tear of the equipment and transport harmful to the environment are thus eliminated.
Modern digital solutions (e.g. video conferencing available everywhere in high quality thanks to 5G) and intelligent traffic control systems reduce unnecessary traffic and commuter traffic. This leads to a reduction in CO2 emissions .
A 5G network with adaptive antennas produces at constant use five times less radiation than a 4G network without adaptive antennas.
In conclusion , 5G has many advantages that businesses and individuals can take advantage of: enhanced security, increased bandwidth, reduced latency and reduced energy consumption .